About us
Manufacturer of industrial machines
WINICKER & LIEBER was founded in 1887 as a manufacturer of industrial machines. We are a family-owned and operated company for 4 generations.
Our mainstay has been, and continues to be the manufacture of cutting machines.
The first cutters were designed for slicing tobacco solely in strip cuts. WINICKER & LIEBER had already surpassed the simple chaff-cutters that were being made by their competitors in the early years of the industry, by refining the art of tobacco cutting with advanced guillotine cutters.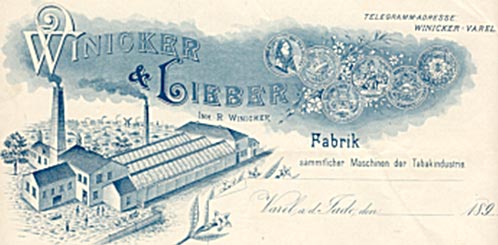 World Exhibition in Amsterdam
Our name attained international acclaim as early as 1894, when we were awarded for our new inventions at the World Exhibition in Amsterdam.
Starting from about 1928 the tobacco cutters were adapted to match the needs of the growing herbal industry.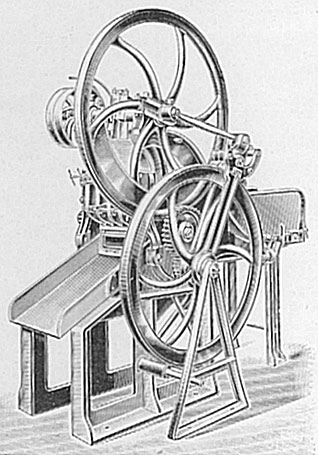 More than 500 herbcutters world-wide
The herbal industry was looking for strong and durable herb chopping machines, which could perform strip cuts, as well as precise and accurate square-cuts (concis – cut) of dehydrated medicinal plants ("drugs"), spice herbs, flavour plants and culinary herbs.
Hence, the next generation of tobacco chop cutters were modified to herb cutting machines. They became equipped with special blades for two dimensional cut so that all botanicals could be cut for herbal tea production, and so that plant extracting and spice processing could be
performed by rough-cut or fine-cut procedures.
One of the first WINICKER & LIEBER square-cutters was purchased by the German company MARTIN BAUER of Vestenbergsreuth in Bavaria. They decided to replace their original machine with a newer and bigger one from our works Until today we have manufactured and exported more than 500 herbcutters world-wide.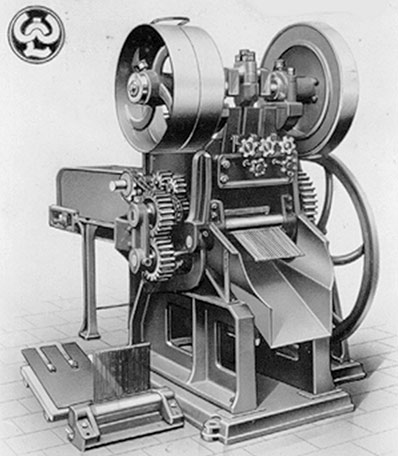 Over 130 years experience
This short review of our very long company history testifies to our unparalleled experience in the construction and manufacture of cutting machines: for more than 130 years we continue to be the world's leading manufacturer of these top-notch machines.
We hope that we have aroused your interest in our products and that you will convince yourself of the outstanding quality, flexibility and efficiency of our cutters by visiting our works!
We welcome you anytime!